Files in Our Facility Are Protected from Virtually All Natural Disasters & Benefit from Our Location's Unique Traits:
Fire
Tornadoes/Extreme Weather
Natural Constant Temperature of 60 Degrees
Natural Humidity Control
pH of Limestone Conducive to Storing of Paper
Over time, your office space can start to become cluttered by old files. While most of these files don't need to be accessed, they also have value and cannot simply be thrown away or destroyed. Kentucky Underground Storage offers a logical solution with its file cataloging service.
With a facility located 130 feet underground, it's really an ideal location for file storage. A constant 60 degree temperature, paired with the pH of the limestone rock throughout the warehouse, makes our file storage facility uniquely suited to handle long-term care of your organization's valuable possessions.
Once you contact us, our professional document services team will handle everything, including the heavy lifting, so you don't have to interrupt your work day to implement this change.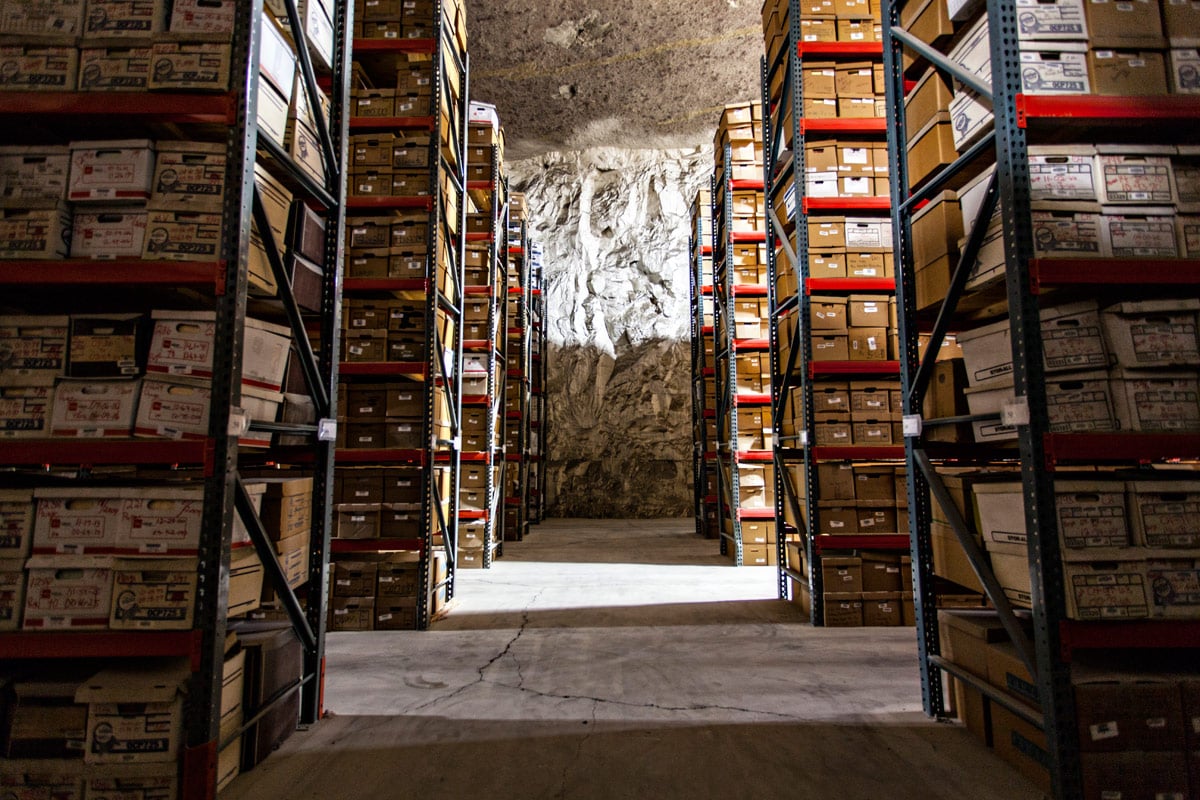 Benefits of File Cataloging
Without an efficient system in place or the proper space to accommodate large numbers of files, they can tend to pile up and become disorganized. Our team can gather up your files and organize them for you, cataloging them in barcoded boxes, reclaiming valuable office space for you in your primary work area.
Your files will be safely transported and stored (or digitized) in our unparalleled facility located just south of Lexington in Wilmore, KY. Security and privacy are guaranteed.